Elsword steam launch overview
2018-09-28
---
Elsword is a free-to-play, 2.5D action MMORPG from KOG Studios a Korean company in 2007 and now this year it got released on steam. It features real-time action gameplay and includes both PvE and PvP modes.
Chose from one of the 12 cool characters and fight your way through the wildest anime adventure of your life.
Tactics, speed, and skill are all required – a unique look, your own playstyle, and endless fun are all guaranteed! Master your combos in solo missions or with friends (you can create a 4player group), experience the diversity of the crafting system and get pumped with regular events and updates.
Best of all, all this is completely free – Elsword is and will remain free-to-play since 2007
More info about Elsword:
Super side-scroller: innovative gameplay offers a wealth of playtime and the character development of a role-playing game.
Choose your weapon: swordsman, archer or mage – every class has its advantages.
Personalized style: whether you want to wear your bathing suit, rocker gear or maybe even have a panda on your arm as an accessory, you choose your look.
Playful: the controls are easy to pick up and help you to hit the colorful manga world running.
Massive monsters: countless creatures and bosses lie in wait of heroes in sinister dungeons.
Incredible story quests, side quests, PvP quests, event quests, etc…
Hundreds of mounts to help you on your adventure, you can go from a Phoru to a dragon.
Pets to be adopted by you.
Classes (every character has at least 6 classes that you can choose from)
Guilds
Emotes
WEDDINGS (I was going to forget about this one wow)
You can always customize your character that way you want
Here is an idea:
Once you got your favorite class you can buy (with real money) awakening affects for them, something like this: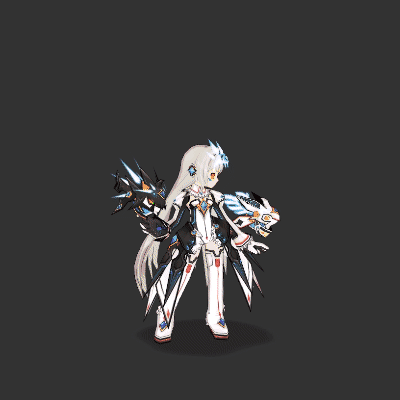 Players have the option of purchasing a custom chair.
When equipped, it can be activated by pressing the [B] key or using the appropriate commands in the chat. Up to 4 motions can be equipped.
Here is an idea:
With every class, you get more combos to add to your arsenal and in every 5 levels, there is a new powerful skill attack.
Guilds, weddings, costumes, pets, and mounts they all give wonderful stats to players
Here is a tip for starters: play with friends so you can get exp bonus, level-up faster and help each other out
Example: if your friend got a weapon drop that he can't use BUT you can, why not doing a trade?
Every month there is events/updates where you can get powerful gears, so try your luck.
I hope you will enjoy this game the way I enjoy it too.
DevilFox15 out…